How it Works
There are a bunch of cards placed
facedown on a table.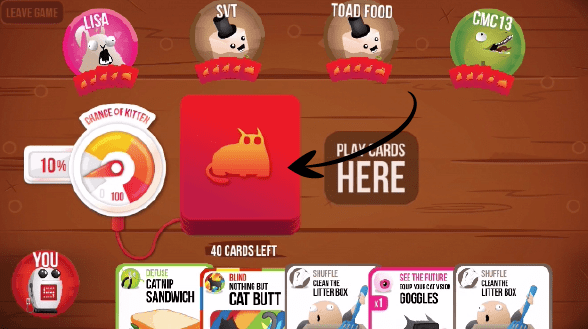 Players take turns
drawing these cards.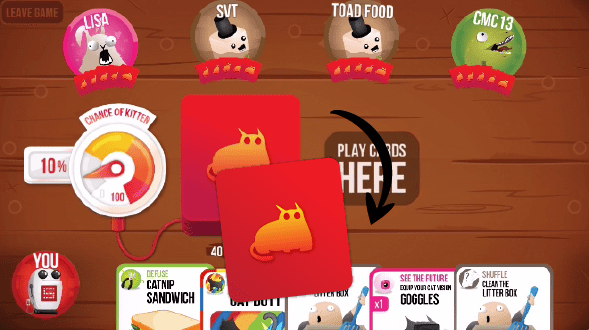 If a player draws an Exploding Kitten,
they must defuse it
before the timer runs out.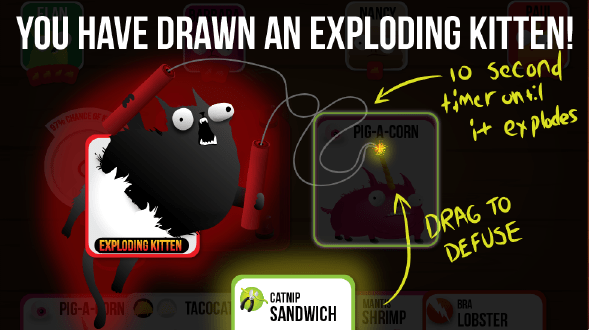 If they defuse the kitten,
the kitten is happy
and the player stays in the game.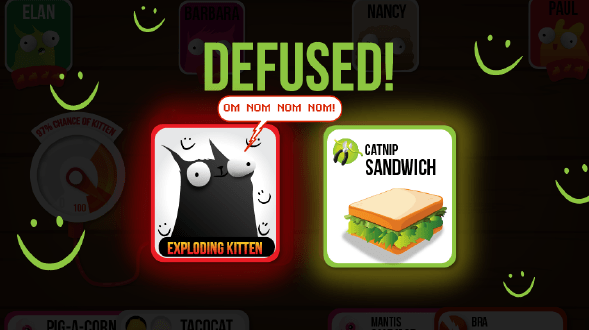 If they fail to defuse the kitten, the kitten gets super mad and explodes.
That player is then out of the game.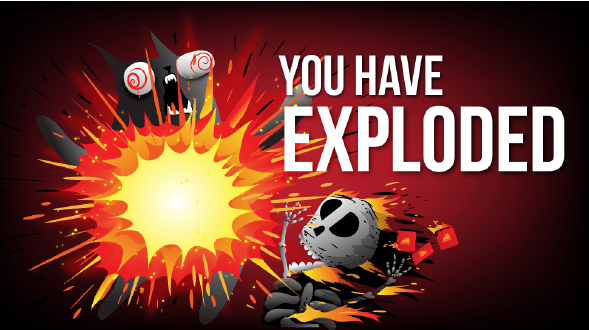 This continues until a single player is left standing and is crowned The Winner!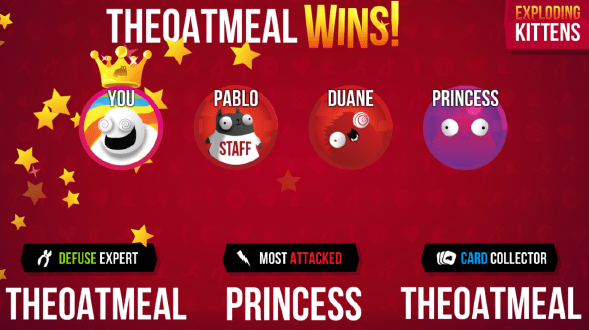 Other cards allow players to peek at the draw deck,
attack other players, reverse the play order, and more!
The Gameplay
Is

addicting

,

hilarious

, and

cutthroat

.
---
Game Design and Development by